Public Registers

Gambling Act

Licensing Act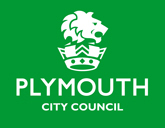 Welcome to Plymouth City Council's online Licensing service, which provides up to date information and services in relation to the Council's Licensing function. Information on the types of licences issued by the Council and guidance relating to those licences can be found by visiting the Council's Licensing Pages.
Up to date Licensing information can be accessed at any time and place, giving you access to information at a time that is convenient to you, which may be late at night or over weekends and not necessarily during normal office hours.
You can access the public registers by clicking on the relevant links to the left, without having to log in.
Making an application
You can currently only complete Lottery Registrations, House to House and Street Collection applications through this website.
If you are a new client, please register with us to set up your online account (use menu option above). If you are an existing licence-holder (or have previously been licensed by our licensing team), please contact us FIRST by emailing Licensing@plymouth.gov.uk so that we can pass on your client activation key.
By registering with us, you will also be able to view your portfolio of applications and licences.
Further licensing information can be found at Licences and Permits , which enables you to apply online for other licences. Where online applications are not available, forms can be downloaded and completed, before forwarding on to the licensing team.
Commenting on applications
If you would like to make an online representation in relation to an application, which is open to consultation, you can also do this through our interactive web service. Again, you will need to log in to your account, or if you don't have one, you will need to register first.
Once logged in, click on the relevant application number that is available for consultation and scroll down the register entry to make a representation.
Data Handling: Persons making representations under The Licensing Act 2003 should be aware that their personal details will normally be disclosed during the hearing process to the licence applicant. They will also appear in any hearing report published on the Council's website. Where a notice of a hearing is given to an applicant, the Licensing Authority is required by regulations to provide the applicant with copies of representations, however in exceptional circumstances, where there are fears of intimidation or harassment and the Authority considers that a person has a genuine and well-founded fear of intimidation and may be deterred from making a representation, the Authority may consider alternative approaches. Further information can be found in Plymouth City Council's Licensing Act 2003 Policy
Premises Register - Licensing Act 2003
Please use the Premises Register menu option to the left for Public Register information regarding Premises Licences, Club Premises Certificates, and Temporary Events.
Note
Third party consultees such as the Police or Fire Authority should contact the Licensing Team BEFORE creating an account.